RISTORANTE
Servizi :

WIFI Free
disponibile in tutta la struttura per i Clienti
Bacheca :

Pacchetti Soggiorno
Last Minute
Offerte
Contatta la Reception al numero
0572.71.375
Intrattenimento :

Organizzazione di serate danzanti con D.J. presso la struttura dell' Hotel.
RISTORANTE

---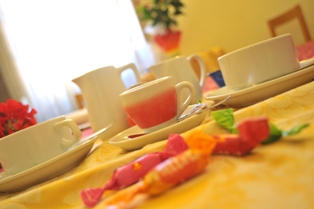 ---

E' gestito direttamente dai proprietari i quali curano anche la cucina offrendo alla propria Clientela una vasta scelta di piatti tipici toscani e nazionali.
---
The Restaurant is managed by the family, offering a large variety of both National and Tuscan dishes and delights.

---
---

E-mail: deliziagenovesehotel@infinito.it